Donald Milton Pell

Indiana

AERM2c USNR

World War II

Oct 7 1920 to June 5 1945

.

Remembering all those who came before

Taps

The original version of Taps was called Last Post, and was written by Daniel Butterfield in 1801. It was rather lengthy and formal, so in 1862 it was shortened to 24 notes and re-named Taps.

Click on the link below to listen and watch the YouTube video by members of the U.S. Navy Band:

Died Oct. 27, 1944 South Pacific

In the Service of His Country
Both Listings Updated through August 2020
(This Listing Only Goes Back a Few Years -- More Names and Possible Corrections Needed.)
Listing of AGs and Their Spouses Who Have Passed
Compiled by CDR Earl Gustafson, USN RET
---
There is HISTORY, LEGECY, and MEMORIES with all those who served and came before, whether they be Military, Civilian, or Spouse. You will find, listed by Aerograph edition, some of those who came before us. This is history worth repeating.
---
LaRue C. Wright
August 9, 1927 to May 25, 2021
Widow of LCDR Ralph A. Wright, USN RET
Our beloved, LaRue Catherine Wright, 93, entered eternal life at home on May 25, 2021 with her devoted family by her side. Daughter to the late Henry and Alice Hess, she was born in Shamokin, PA on August 9, 1927. After moving to Philadelphia, PA, she graduated from John W. Hallahan Catholic Girls High School. Post-graduation, she worked at Friends Psychiatric Hospital. During this time, she met a handsome sailor, Ralph Wright, who would ultimately win her love and become her husband of 65 years.
As a Navy wife, she traveled abroad with her husband to Japan, Cuba, and Puerto Rico, before finally settling in Virginia Beach. LaRue was the outgoing social butterfly who never met a stranger. Thanks to LaRue, she and Ralph took advantage of all the military social events, from attending formal military balls to casual beach hootenannies or costume parties. A talented seamstress, she would sew her own ball gowns and costumes. As a couple, LaRue and Ralph enjoyed trying new hobbies together. They loved dancing to big band music at the Officer's Club, bowling on a league with friends, and of course, her all-time favorite, playing bridge. LaRue became an avid bridge player. She couldn't wait for "bridge day" to see her 3 favorite gal pals. The "girls'' traveled to Charleston to play bridge, laugh, and enjoy their close sisterhood bond that lasted over 40 years. LaRue, with the love of her life, Ralph by her side, enjoyed traveling to Europe and taking cruises. But vacationing with family and friends was what she really enjoyed. A Sandbridge vacation with her sister Dolores and husband John became a summer tradition. In the winter, LaRue and Ralph became snowbirds and fled to sunny Ft. Myers, FL. She loved to entertain and was quite the hostess. Festive Christmas open houses, birthday bashes, or any holiday that would bring family and friends together. When not entertaining, she was content to read a book at home with her loyal King Charles companion, Riley by her side.
She believed her greatest accomplishment was raising five Christian daughters, LaRue, Denice, Diana, Claudia, and Jennifer. She guided their path by living a life of faith. She was an exceptional teacher of what love is. For example, her loving husband frequently offered her unsolicited cooking suggestions even though he was not a cook, "a little more salt, Rue." Rather than getting upset, she would smile, or sometimes bite her tongue and just add a little more salt. The girls would giggle but they learned an important lesson from their mom, "love is patient, love is kind."1 Corinthians 13:4-8 Her girls admired her kindness and respected her giving nature that she shared with numerous charities on a regular basis. She was always available to help a friend in need or lend an empathetic ear while offering her delicious lemon square bars. Her daughters admired her bravery when she faced personal challenges and were inspired by her when she called on her faith, strong will and discipline to make positive changes in her life that led her to overcome her challenges while helping others do the same.
LaRue was predeceased by her husband, Ralph A. Wright Jr., daughter, Jennifer Case, brothers Thomas and William Hess and sister Alice Kirkpatrick. Left to cherish her memory are her daughters and son-in-laws, LaRue Allen (Archibald), Denice Maphis (John), Diana Vickers (Dane), Claudia Liebig (Dave), sister, Dolores Machik, 10 grandchildren, 2 great-grandchildren, as well as extended family and friends.
LaRue, Diana, and Claudia would like to thank Denice and John Maphis for graciously welcoming their mother into their home during her time of need. We especially want to thank our sister Denice for the love, selfless devotion and quality of care she provided for our mother throughout this entire journey. The entire family would like to thank Clare D. for her friendship, companionship, and patience she showed to our mother while going above the call of duty each and every day. You are family, Clare.
The family expresses their deepest gratitude to their mother's medical providers, the Glennan Center at EVMS, Dr. Okhravi and recently, hospice providers, Dawn and Heather, for their knowledge and experience in end-of-life care as our mother and family traveled these uncharted territories. Your calming presence provided our mother comfort and dignity as she peacefully went to be with her Lord, Jesus Christ.
A Mass of Christian Burial will be celebrated 11:00 a.m. Wednesday, June 23, at St. Nicholas Catholic Church, 712 Little Neck Road, Virginia Beach, VA. The family invites you to attend the reception at the church directly after the service. In lieu of flowers please send donations to the Alzheimer's Association, Act.alz.org St. Jude Children's Research Hospital, Stjude.org, Catholic Charities, catholiccharitiesusa.org. Condolences may be offered to the family at www.hollomon-brown.com.It
Beverly J. Morford
Long-time companion of CAPT Ace Trask, USN RET
Beverly J. Morford, a retired professional and resident of the Monterey Peninsula since 1953 died in 2021.
Born in Fargo, ND, she attended schools there including NDSU where she was a member of Kappa Delta Sorority and Beta Sigma Phi. Beverly was a Navy wife for 26 years and a member of various Naval Officers Wives' Club in Monterey, an active member of the Children's Home Society, Children's Services Center and Kinship Center since 1979.
She was elected a director of Cypress Mortgage Company in 1984 and affiliated with the company for 13 years, and a property manager for the Monterey and Carmel area for several years.
She is survived by three sons, Jay of Salinas, CA, Wayne of Sequim, WA and Greg of Bismarck, ND; seven grandchildren and long-time companion, Capt. Ace. F. Trask, USN Ret.
At her request, no services will be held. In lieu of flowers, the family requests memorial contributions be made to the Kinship Center in Salinas, CA.
Published in Monterey Herald Obits on May 19, 2021.
Submitted by CAPT Ace Trask, USN RET, with the following remembrance:
B.J. was diagnosed with Parkinson's disease in 2010 and wrote the above obituary on November 15, 2011. She was beautiful in everything she did. All who knew her will have an emptiness in their hearts that cannot be filled. She was one of a kind and will be missed by all.

CAPT Conley Richard "Dick" Ward, USN RET
October 1, 1930 – April 18, 2021
Conley Richard (Dick) Ward was born October 1, 1930 in Zionsville Indiana to parents Leslie and Mabel Ward and passed away peacefully surrounded by his family in Roseville, California on April 18, 2021 at the age of 90.
One could sum up his life as historic, impactful, and adventurous. Dick grew up a farm boy and after HS, he enrolled first at Purdue University and a year later transferred to University of Louisville (U of L) where he took part in the NROTC. As a student at U of L Dick met his life partner, Mary Lou Kennedy, with whom he was married for 68 years until her passing in 2019.
Upon graduation, Dick was commissioned in the Navy where, for 27 years he specialized in planning, directing, and applying meteorological and oceanographic observing and forecasting programs. Dick was a true patriot and served his country through two deployments in Vietnam and one in Korea. As career Navy, Dick was given various assignments of increasing responsibility including Assistant Professor at Harvard, Meteorologist on the USS Oriskany, Commander of Fleet Numerical Weather Central in Monterey, CA, and culminating his Naval career as Director Naval Oceanography and Meteorology and Assistant Oceanographer of the Navy for Environmental Prediction. After retiring from the Navy at the rank of Captain,
Dick started a second career as Vice President of Ocean Data Systems, Inc and Global Weather Dynamics where he was responsible for development and marketing of communication and forecasting systems to world meteorological and aeronautical communities. He earned a BA in Chemistry from U of L, a BS in Meteorology from the Naval Post Graduate School and a MS in Oceanography from Old Dominion University. As a scientist, he was driven by evidence and logic and challenged conventional thinking. He was a member of the American Meteorological Society, as well as a lifetime member of MENSA.
Dick was an unassuming and loving husband, father, grandfather, and great grandfather. He and Mary Lou were the ultimate power couple, they worked together and were admired and respected by all who knew them. Family was most important to Dick, and he and Mary Lou worked hard to keep the ever expanding extended families of their four children connected. As a team he and Mary Lou organized many family reunions. On two occasions, Dick and Mary Lou took their grandchildren to Europe to expose them to international cultures. Dick also assumed the mantle of family historian, spending the last three decades scouring the archives to develop the history of the Ward and Kennedy families. Dick was the eternal optimist, even at the end of his life he told his family he still had a "five year plan".
Dick is now with his wife, Mary Lou where they are both watching over their children. Surviving are his daughters Marsha Ward (Tom), Valerie Beyrouty (Craig Beyrouty, "What's His Name"), Cynthia Davidson and his son Kevin Ward, his 9 grandchildren and 9 great grandchildren. Preceding Dick in death was a grandchild, Daniel.
In lieu of flowers, donations can be made in Conley Richard Ward's name to Wounded Warriors.

"Fair winds and following seas Dick"

---
CAPT Ken Hinman, USN RET
August 8, 1938 to March 24, 2021
Ken Hinman, 82, of Picayune, Mississippi, passed away on Wednesday, March 24, 2021. Mr. Hinman was born August 8, 1938 in Evanston, IL.
He was a retired meteorologist and oceanographer with the United States Navy, retiring at the rank of Captain. He was a Commander of the Joint Typhoon Warning Center in Agana, Guam. Ken also served duty stations in Washington, D.C. and Stennis Space Center.
He was a faithful member of First Baptist Church, Poplarville. Ken served on the Board of Deacons, longtime teacher of the Harmony Sunday School Class, and participated in many mission trips. He was also a member and speaker of Gideon's International - Poplarville Camp.
He is preceded in death by his parents, Kendall Goddard Hinman, Sr. and Emorie Huff Hinman; one stepson, Al Vaughn; and one brother-in-law, William Haller.
Family members include his wife of 40 years, Mary Virginia Hutto Hinman; one daughter, Sheila (Jim) Chimento; four sons, Dennis (Lori) Hinman, James Vaughn, Darren (Shoko) Vaughn, David (April) Vaughn; one sister, Stevie Haller; two grandchildren, Alex Vaughn and Quinn Vaughn.
Funeral services were held at First Baptist Church, Poplarville, on Monday, March 29, 2021 at 2:00 pm. Burial with military honors followed in McNeill Cemetery.
---
LCDR Darrell A. Lightner, USN RET
July 7, 1924 – January 19, 2019
Darrell A. Lightner passed away on January 19, 2019 at the age of 94. His memorial service was held the following month at the American Legion's Newport Harbor Post 291 in Newport Beach, California.
During his long illustrious naval career, LCDR Smith served during WWII, Korea and Vietnam. His first assignment was aboard the aircraft carrier USS Enterprise (CV-6) during WWII. After the war he did a shore tour in Yokosuka, Japan, in which he helped stand up the Fleet Weather office. Tours aboard other carriers followed, including USS Oriskany (CV-34), as well as a shore tour in Kodiak, Alaska, just to name a few.
He was blessed to take the Honor Flight to Washington, D.C. the year before his death as well as attend the 99th anniversary of American Legion's Newport Harbor Post 291 in which he reunited with other WWII and Korean War veterans. His entire family is proud of his service in the Navy.
Information provided by Lynne Lightner (Mrs. Darrell Lightner)
The below picture is of LCDR Lightner with friends from the American Legion anniversary held in July of 2018. It is accompanied by a brief excerpt from an associated newspaper article.
World War II veterans, from left, Darrell Lightner, Jack Geerlings and Earl Dahleen joke during a luncheon at American Legion Newport Harbor Post 291 celebrating the legion's 99th anniversary. (Kevin Chang, Staff Photographer)
Newport Beach's American Legion post, the state's largest with 4,200 veterans, hosted a lunch Thursday for 300 people, including many World War II and Korea veterans. Mike Schubert, first vice commander of the post, said his organization has hosted such parties for 10 years to reunite the oldest groups of veterans while they're still alive. "They don't see their pals unless they come to this," Schubert said.
Among the World War II veterans who reunited Thursday were Earl Dahleen, 92, of Corona del Mar and Darrell Lightner, 94, of Newport Beach. Lightner, a former Navy meteorologist aboard the USS Enterprise, showed up wearing a Hawaiian shirt with a pattern including ships from his era. When asked why it was important to him to attend the Newport Harbor post's party, he said, "If nothing else, to see the other oldies."
Though the number of living World War II and Korea veterans decreases each year, Schubert said the event continues to grow. "They're the guys we can always count on," he said. "This is a great generation."
Fair Winds & Following Seas Commander, you truly were a credit to yourself and the United States Navy.

---
LCDR Kenneth F. "Ken" Smith, USN RET
October 3, 1936 to November 6, 2020
Kenneth (Ken) F. Smith passed away on November 6, 2020 at the age of 84. He was born on October 3, 1936 to the late Fiesco F. Smith and Mildred Irene Davis. He was the oldest of 5 children.
Mr. Smith is survived by his loving wife, the former Marion Joyce Thackston, whom he married on May 3, 1959 and sons David Steven (Marlene) Smith of Myrtle Beach, SC and Daniel Frederick (Susan) Smith of Millersville, MD. In addition, Mr. Smith is survived by three grandchildren - Erika Blair Smith, Margaret Marie Smith and Charles Thackston Smith. He was preceded in death by his oldest son, Kenneth Thackston Smith, who passed away in 2001.
Mr. Smith joined the U.S.Navy in 1954 upon graduation from high school in Elmore, Ohio. He served as a meteorologist and progressed through the ranks from Airman Recruit to Chief Petty Officer and Chief Warrant Officer before retiring in 1980 at the rank of Lieutenant Commander. Most of his career was served with the Naval Security Group Activity at Fort Meade, MD and overseas stations in Japan (one tour) and England (two separate tours).
Between 1966 and 1969 Mr. Smith was assigned to Airborne Early Warning Squadron One (VW-1) in Guam. He was the Meteorological Reconnaissance Officer (METRO) in a squadron which operated from NAS Agana, Guam. Aircraft from this squadron located, tracked, penetrated and reported the locations and structure of tropical cyclones and typhoons in the Western Pacific. A secondary mission for his squadron was to provide airborne early warning for Seventh Fleet aircraft carriers and support ships located in the Tonkin Gulf. These reconnaissance flights were flown in WC-121 (Super Constellation) aircraft from airfields at Chu Lai and Danang, RVN by VW-1 crews deployed from Guam.
During his naval career, LCDR Smith was awarded the Defense Meritorious Service Medal, five Air Medals, the Meritorious Unit Commendation, three Good Conduct medals, the Vietnam Service Medal, the Republic of Vietnam Campaign Medal and the National Defense Medal.
Mr. Smith graduated from the University of Maryland in 1974 with a major in History and a minor in Political Science.
After retirement from the U.S.Navy in 1980, Mr. Smith was employed by the National Security Agency (NSA) at Fort Meade, MD as an intelligence analyst. He retired from the NSA in 1993 and lived with his wife Joyce in Severna Park, MD until they moved to Sun City, Hilton Head in 2002. He enjoyed many of the educational and recreational activities (mainly golf) available at Sun City as well as travel. He and Joyce attended annual Naval Weather Service Association (NWSA) reunions, family visits and stays at timeshares at various resorts around the country. He also enjoyed cruises to Alaska, Canada, Europe and the Mediterranean, the Caribbean and the Panama Canal as well as riverboat cruises in Europe. In 2016 Ken and Joyce moved to Carolina Meadows, a very active Continuing Care Retirement Center in Chapel Hill, NC. Ken enjoyed the many seminars and exercise classes offered.
Mr. Smith was cremated and his ashes will be placed in the Columbarium at Arlington National Cemetery.
---
AGC Donald Richard Wilson Sr.
May 17, 1939 – November 7, 1998
Donald Richard Wilson Sr. of Cedar Key died Saturday at his home after a long illness. He was 59. Mr. Wilson was retired from the U.S. Navy. He was also a substitute teacher at Chiefland High School and an ordained minister for Caring Shepard Ministry. He was born in Detroit and moved from Keystone Heights to Cedar Key three years ago. Mr. Wilson enjoyed writing songs and singing. Burial with military honors took place at the National Cemetery, Bushnell, Sumter County, Florida. Survivors include his wife, Gloria Wilson Harkins of Williston; a son, Donald R. Wilson Jr. of Williston; a daughter, Karen Campbell of Cedar Key; a brother, Dwayne Wilson of Merritt Island; a sister, Patricia Cullen of Dover, Del.; and eight grandchildren.
---
xAG Harry R. Inabinet
August 12, 1939 – January 11, 1985
The funeral for Harry R. Inabinet of Orangeburg, father of Ronnie Hearn of Aiken, was held at 3 p.m. on January 14, 1985, at Thompson Funeral Home in Orangeburg, South Carolina. Burial with military honors followed at the West End Cemetery, Saint Matthews. Mr. Inabinet was 45. He was a son of the late Alonzo S. and Maudine Rucker Inabinet. He retired after 20 years of service from the U.S. Navy. He was a member of Orangeburg Elks Lodge No. 897 and the Disabled American Veterans. Other survivors include his widow, Mary Grace Champy Inabinet; one other daughter, Sheila Inabinet, Orangeburg; three sisters, Mrs. Earl Smith, St. Matthews, Helen Peterkin, Murrells Inlet, and Freda Inabinet, Miami; a brother, Alonzo Inabinet, with the U.S. Army; and his grandmother, Mrs. I Alia Inabinet, Orangeburg.
---
xAG Roger William Teeters
September 02, 1941 - December 13, 2016
Roger William Teeters, 75, passed this life on Tuesday night, December 13, 2016 in Kindred Hospital after a brief illness. Mr. Teeters was born on Tuesday, September 2, 1941 in Mansfield where he lived most of his life. After graduating high school Roger chose to serve his country by joining the Navy for the next 15 years. With an honorable discharge, Roger then enlisted with the Naval Reserve for an additional 4 ½ years. He returned to Mansfield becoming employed with the Mansfield News Journal retiring after 17 years of service. Roger is survived by his sister: Betty Jean Rennie, of Mansfield; and a niece: Verna Alena Teeters, of Mansfield and several great nieces and nephews. Roger was preceded in death by his mother Mae Rhonda Teeters, father Ray Snavley, sister Opal Sambrick and nephew Roy Teeters. Roger lived a quiet life and has chosen to leave this life as he lived. No services were observed. "I was a true sailor, so, when you take the time to gaze at a body of water simply think of me".
---
Note: The obituaries (above) for AGC Donald Wilson Sr., xAG Harry Inabinet and xAG Roger Teeters were submitted by LCDR Dennis Ruth, USN RET.
He served with them aboard USS Guadalcanal (LPH7) during the early/mid 70s.
Hazel Dell Hudock
October 4, 1930 – December 22, 202
0
Widow of LCDR Charles (Charlie) J. Hudock, Sr., USN RET
Hazel Dell Hudock, age 90, of Wheeling, West Virginia passed away December 22, 2020 at The Welty Home for the Aged in Wheeling, West Virginia.
Hazel was a native of Five Points, Tennessee.
As a young woman she moved to Washington D.C. where she met Charles (Charlie) J. Hudock, Sr. who became her husband of 45 years.
Charlie was a meteorologist in the US Navy. Charlie and Hazel were stationed with the US Navy in both England and Morocco. Their family lived in Pensacola, Florida, Patuxent River, Maryland, and Rockville, Maryland.
Later in life they moved to Gerrardstown, West Virginia, where they restored an old country home and ran a bed and breakfast inn. She and Charlie were members of the original congregation of St. Leo's Catholic Church, in Inwood, West Virginia, when it was founded in 1982. Confirmed in the Catholic faith in 1983, Hazel served her parish as an Extraordinary Minister of the Holy Eucharist. After Charlie's death in 1998, Hazel lived in Martinsburg, West Virginia and Wheeling, West Virginia.

In addition to her husband, Charlie, she was preceded in death by her parents, Lovick and Leila Dell Thomas of Five Points, Tennessee; five brothers, Millard (Ruby) Thomas, James Edgar "J.E." (Mable) Thomas, Emmitt (Marie) Thomas, and Clarence (Eva) Thomas, James Brice (Ellen) Thomas and two sisters, Eva Inez (Cilvie) Hale, and Fannie Marie Thomas.

She is survived by her five children: Patti (Dennis) Dmytryk of Port St. Lucie, Florida; Kathryn (Thomas) Herlihy of Morgantown, West Virginia; Stevan (Wendy) Hudock of Gerrardstown, West Virginia; Charles J. (Valerie) Hudock Jr. of Chapel Hill, North Carolina; and Rev. Msgr Paul Hudock of Wheeling, West Virginia. She is also survived by seven grandchildren: Sean (Kara) Thomas, Kevin (Adriane) Herlihy, Ryan (Sarah) Herlihy, Marc Dmytryk, Maureen Dmytryk, Samuel Hudock and Lena Hudock, and six great-grandchildren.

Hazel's family would like to thank the staff of the Welty Home for the Aged, 21 Washington Ave in Wheeling, for making the last 5 years of her life very enjoyable and happy.

Funeral arrangements were handled by Altmeyer Funeral Home. A Memorial Mass took place on Wednesday, December 30th at 11:00 a.m. at St. Vincent de Paul Parish, Wheeling, with her son Rev. Msgr. Paul Hudock officiating. At a future date, Hazel will be interred next to her husband, Lt. Charles J. Hudock, Sr. USN, at Arlington National Cemetery, in Arlington Virginia.

Submitted by President Jim Romano with the following comment:
Hazel was widow of LT Charlie Hudock, USN RET who was a Met LDO. They were just great people and were loved and respected by many of us in DC area.
---
AGC Jimmy T. Wilcox, USN RET
June 1, 1938 - October 16, 2020

Jimmy T. Wilcox, 82, passed away October 16, 2020 with his family by his bedside. Funeral Services celebrating his life were held at First Presbyterian Church, Greensboro on October 20, 2020. A Full Military Honor Service at Lakeview Memorial Park followed.

Jimmy was born in Greensboro, NC on June 1, 1938 to the late Thomas Marshall Wilcox and Nolia Gregory Wilcox. He attended Rankin High School from 1st through 12th grade and graduated in 1956. Upon graduation, he joined the United States Navy and married his high school sweetheart, Evon Cockman Wilcox. As an Aerographer's Mate, he and Evon transferred from Newfoundland, Canada to Midway Island and many states in between. He rose to the rank of Chief Petty Officer and accumulated four children along the way.

Upon retiring from the Navy, Jimmy graduated with Associates Degrees from both Rockingham Community College and Guilford Technical Community College. He went on to further serve his country by joining the United States Postal Service and worked a walking mail route for 21 years.

Jimmy joined the American Legion in 1978 and enjoyed serving as the Commander for Cone Post #386 for two years. He was an active member of First Presbyterian Church, Greensboro for 42 years. He and Evon loved to travel, visiting all 50 states and numerous countries across Europe and Asia.

Jimmy is survived by his wife of 63 years, Evon; children, Michael Wilcox (Tina) of Woodlawn, VA, Teresa Leszczynski (Mark) of McCormick, SC, Cynthia Turner (Mike) of Augusta, GA, and Susan McAllister (Shane) of Macon, GA; grandchildren, Krista Beattie (Eric), Lauren Hodge (Matt), Holly Wilcox, Katelyn Simons (Zach), Anne Marie Cross (David), Emily Taylor (Jonathon) and Paul D. Gatens; great-grandchildren, Chance Beattie, Tyler Simons, Luke Taylor and Peter Hodge; brother, Zeb Wilcox; and best friend Eddie Clark. He will also be missed by his beloved dogs, Bobo and Roxie.

Memorial contributions may be made to the American Legion – Cone Post #386, 1206 American Legion St., Greensboro, NC 27405

Friends and family may sign and view the guestbook at www.Pierce-JeffersonFuneralService.com

---
AGCM Eugene A. Himes, USN RET
May 12, 1943 ~ November 18, 2020 (age 77)
Eugene (Gene) Himes, 77, died November 18, 2020 at St. Luke's Hospital in Duluth.
Gene was born on May 12, 1943 to Delmar and Ruth (Kalander) Himes in Duluth, grew up in Finland and graduated from Kelley High in June 1961. He attended UMD until joining the U. S. Navy in San Diego on Dec. 31, 1963.
His first of many assignments was Lakehurst, NJ to become a meteorologist. Throughout 30 years on active duty he served on Midway Island, Atsugi Naval Air Station, Yokosuka Japan, Moffett Field, Ca and Cubi Point Naval Air Station, Philippines. He performed Sea duty on Commander Seventh Fleet Staff on USS Oklahoma City and USS Blue Ridge and USS Providence including several Vietnam War deployments He retired as a Master Chief Aerographer's Mate, then joined the Civil Service and worked for the Navy in Yokosuka until he retired in 2013. In 2009 he was awarded a plaque (and sword & scabbard) from the Secretary of the Navy for his 45 years of service and retired with 49 years in service to the Navy. During his assignment at Yokosuka as a civil servant he mentored and provided guidance to hundreds of sailors as part of the Aegis Training and Readiness Center Yokosuka staff. Eugene's legacy of dedication, wry humor and thoughtfulness is missed and will never be forgotten.
He was flown from a Japanese hospital on Christmas 2018 to the VA Hospital in Minneapolis, where he received excellent care. Most recently he resided in CareFree Living in Silver Bay.
Gene married Masako (Toshiko) Matsumoto in 1971, and she preceded him in death. Also preceding him in death were his father, Delmar, grandparents, aunts and uncles and several cousins.
He is survived by his mother, Ruth (Kalander) Himes; sister, Judith Martell; nephew, Roger (Cheryl) Martell and family; special Navy friend, Frank who got him back to the states; and all his Naval friends.
Thank you to St. Luke's for the care he received in his last days.
A memorial service will be held in the summer of 2021. To share your memories or condolences online please visit www.cavallinfuneralhome.com
---
LCDR Virgil Sala, USN RET
June 11, 1933 - June 10, 2017
Our sweet, beloved "Uncle Virg" passed away on Saturday, June 10th, just hours before his 84th birthday.


Virgilio Sala was born on June 11, 1933 to Antonio and Angelina Sala, immigrants from Italy who arrived at Ellis Island into the arms of the Statue of Liberty, and made their home in Garfield, New Jersey.
Virgil was the youngest of three brothers. His mother lovingly and accurately referred to them as Mario, "the good boy", Alfredo, "the beauty boy", and Virgilio, "ay yi yi!"
Virg enlisted in the United States Navy in 1952, and began his 22 year military career. He later married Jacqueline Painter, and together they traveled the world as Naval personnel. Virg retired as a Lieutenant Commander in 1974.
He and Jackie made their home in Missouri, and later in Toms River, New Jersey. Virg was widowed in 2000, and came to Cincinnati to be close to his brother and family.
Virg had many passions. He was a voracious reader, and he loved to travel, making countless trips to Italy over the years, and visiting all 50 states. He did an enormous amount of genealogy work for our family. He enjoyed Broadway plays, classical music, the beach, and Fernbank Park. He loved all things baseball, the New York Giants, good cigars, dark chocolate, and sharing stories of his past. He disliked Eli Manning, shirts without a pocket, golf, and cold weather.
He was a wonderful Patriarch of our family - numero uno en La Famiglia Sala. He loved generations of nieces and nephews with the tenderness of a grandpa. He loved countless friends with the loyalty of a brother. All who knew him delighted in him - a life well lived - a soul never to be forgotten.

Rest in Peace Uncle Virg. Our memories are a treasure. We love you...
Submitted by LCDR Robert Josephs, USN RET with the following information:
Virgil Sala was OIC of NWSED Willow Grove, Pennsylvania in the early 1970's. He retired as LCDR. He was a great hands-on leader, teacher. I was a young AG2 assigned to NWSED Willow Grove, in 1970, having transferred from Naval Support Activities, DaNang, RVN. He took me under his wing and guided me in making the transition from wx obsvr to wx fcstr via ojt. Through his tutelage I obtained a site waiver for flight forecaster with just 3 years in the Navy and as a non AG A school graduate. For me, AG B school was a few more years down the road.
Fair winds and following seas shipmate.
---
xAG William Craigan Lackey, USN REL
January 31, 1964 - July 15, 2017
Craigan and I were shipmates aboard the USS Belleau Wood back in the late 80s/early 90s. He was a terrific young man who was a hard worker with a great sense of humor and a smile that lifted your spirits. As LPO, I could always count on Craigan to get the job done right under any circumstance. He truly was a credit to himself and the United States Navy. Fair winds and following seas Craigan, and may you always rest in peace.

AG1 Steven "Smitty" Smith, USN RET

I was talking to my kids recently about Craigan. We were shipmates in the Navy and friends beyond. He would call me a couple times a year, and I was wondering why I have not heard from him, which led me to this. I am sad to learn he has passed. He was a great person!

Former AG Lee Born

---
xAG Daniel Nicholas Monaco, USN REL
July 31, 1938 - July 17, 2020
Daniel Nicholas "Nick" Monaco, Jr., age 81, of Brunswick, Maryland, passed away peacefully on Friday, July 17th, 2020.
Nick was born on July 31st, 1938 to Daniel Nicholas Monaco, Sr. and Louella (Myers) Monaco in Washington, D.C. He grew up in Bethesda, Maryland and graduated from Bethesda-Chevy Chase High School in 1956.
Immediately after graduation, Nick joined the U.S. Navy and served in the Antarctic aboard the destroyer escort U.S.S. Peterson (DE-152), which provided support to "Operation Deep Freeze 60." He was honorably discharged as an Aerographer's Mate in 1960 and lived in California for a few years following his service.
He then returned to Bethesda where he worked various jobs, the last being for B.F. Joy Construction Company. He proudly became a full-time caregiver for his mother Louella in the early 1980s until her death in 1997. After her death, Nick moved to Brunswick. A lifelong fan of Washington, D.C. area sports teams, Nick faithfully watched the Caps, Skins, and the Nats in all their glory and disappointment.
Nick never turned away a dog or cat in need of a home, or a squirrel looking for a peanut. His love and compassion for animals and wry sense of humor will be missed.

Nick was a dedicated son, brother, and uncle, and is survived by his sisters Mary Green of Frederick, MD and JoNelle Monaco Lytle of Virginia Beach, VA, as well as many nephews and nieces. He is preceded in death by his parents and beloved brothers, Don Monaco of Silver Spring, MD and Mike Monaco of Aspers, PA.
Published in The Frederick News-Post from 19 to 21 August, 2020.
Submitted by LCDR Bruce DeWald, USN RET

LCDR Robert C. Forsberg, USN RET
Passed August 27, 2020 at Age 92
It is with a heavy heart that I report the passing of Robert C Forsberg, Lt Commander, USN. He was a lifetime member of NWSA.
Bob passed away at his home in Oxnard, California, on August 27th, 2020, of natural causes at the age of 92.
He served in the USN from 1947 to 1969 in the weather service. His duty stations included Lakehurst, New Jersey, Guam, the Pentagon, Point Mugu missle base and the USNS Valley Forge.
He was preceded in death by his wife Patricia and is survived by his two sons Richard and William who will miss him dearly. Bob's ashes were spread at sea off the coast of Ventura, California. No service is planned.
Submitted by his son,
Will Forsberg
CDR Earl F. Gustafson, USN RET
December 21, 1925 to July 24, 2020
Commander Earl Fredrick Gustafson passed away at home on July 24, 2020, from natural causes. Born Dec. 21, 1925 to emigrant parents in Rockford, Ill, he grew up there and in rural Minnesota.
After graduating from Ogilvie High School, he enlisted in the Navy at Minneapolis in 1948 and reported for recruit training at Great Lakes, Ill. Following bootcamp he underwent aviation rate training at Millington, TN and Lakehurst, NJ. His first duty assignment was Naval Air Station, Los Alamitos, CA. During the Korean War, he served onboard USS Cape Esperance [CVET-88] transporting planes and other cargo between the West Coast and the Far East, and USS Salisbury Sound [AV-13], a seaplane tender operating out of Okinawa and Iwakuni, Japan.
Earl then returned to Lakehurst for additional training and subsequently was ordered to staff support in the Aerological Engineering Department at Naval Postgraduate School, Monterey, CA. His next assignment was with Naval Support Force Antarctica based in Washington, D.C. He twice deployed to the Antarctic, mainly onboard USS Arneb [AKA-56] but also on icebreakers and ashore at McMurdo Station as part of Operation Deep Freeze. This duty was followed by tours at Fleet Hurricane Forecast Facility, Miami, FL and Fleet Weather Facilities in London, England and Norfolk, VA. Returning to sea, he then served onboard USS Okinawa [LPH-3] with an initial deployment as part of the Amphibious Ready Group in the Caribbean area. During most of 1967, the ship deployed to Southeast Asia and later participated in the recovery of Apollo 8. After a tour at Fleet Weather Central, Pearl Harbor, Hawaii, Earl again returned to sea onboard USS Oriskany [CVA-34] and made two deployments to Southeast Asia. In late 1973 he reported as Officer in Charge, Naval Weather Service Environmental Detachment, Moffett Field, CA with additional duty as Staff Meteorologist, Patrol Wings, Pacific. He retired in 1978 as a full Commander after 30 years of service.


Earl married Floy Jeanne Schonberg (a former Marine) in 1953. They had lived near each other in Minnesota and went to the same high school. They raised 2 children while moving around the world with the Navy.
After Earl's retirement, they moved to Arroyo Grande, CA, eventually building their dream house that he designed. While living there, Earl was active in the Military Officers Association of America (MOAA), the California Council of Chapters MOAA (Chapter President, Area 3 Director and Interim Secretary), Fleet Weather Reserve, Naval Weather Service Association, Toastmasters, the local Democratic Club and the Austin Healy Club. He volunteered at the Retirees Center at Vandenberg AFB in Lompoc, publishing their newsletters for many years. He also published the newsletter for CALMOAA.


Earl and Floy traveled extensively around the United States and abroad, in the Far East, Australia, and New Zealand. They spent 2 summers exploring the Yukon Territory and then Alaska, in their camper. In 2010, when Floy became ill, they moved to Tracy to be closer to family. She passed away in 2013, just before what would have been their 60th anniversary.


Earl was lucky enough to find love again. He met Martha Moffett at the Widowed Persons Group that they both attended. They were married on June 2, 2015. They enjoyed meeting with their friends and going to the Senior Center to listen to music. Baseball was a fun time at their house: he was a SF Giants fan and she like the Oakland A's. They also enjoyed watching old movies. Earl and Martha were devoted to each other.
Earl is survived by his daughter Valerie Dubie (Chuck) of Tracy, his son Chris Gustafson (Sandra) of Bodega Bay, his grandson Phillip Dubie (Elizabeth), his granddaughter Meghann Dubie, his great-grandchildren; Michael Dubie, Katherine Dubie, Rebecca Dubie and Helen Dubie; his wife Martha Moffett, her children Nickie Utvick of Tracy and Steve Moffett (Sylvia) of Antioch, her grandchildren Victoria Utvick (Zach), Megan Libenson (Paul), Thomas Utvick, Tim Moffett (Allie), Reese Moffett and Kirra Archuleta; her great-grandchildren; Olivia Libenson and Leo Libenson.


Tracy Memorial Chapel is handling the arrangements. Earl will be cremated and inurned at the Sacramento Valley National Cemetery in Dixon at a later date. He will receive full Military Honors. Due to current restrictions, no local service is planned at this time. For more information, please visit www.tracymemorialchapel.com.
Submitted by his daughter, Valerie Dubie
---
AGC Gilbert "Gil" Wagi, USN RET
October 29, 1945 to July 13, 2020
Gilbert Gordon Wagi age 74, of Mills River died July 13, 2020 in Asheville, born in New Brunswick NJ October 29, 1945.
He was preceded in death by his parents Gilbert Geza and Marie Evelyn Rue Wagi
He married his first wife July 3, 1966 Marcella D Royale of Allegan, MI ended in divorce in 1973, he then met his second wife Patricia Barber Wagi from Jacksonville FL and were married June 29, 1974 they were married for 45 years and she preceded him in death August 3, 2019.
He will be lovingly remembered by his children, Rolland (Norma) Hyatt, Keith Hyatt, Marie (Tom) Green, Gilbert (Julie) Wagi, Susan (Bryan) Mason and grandchildren Rolland, Jamie, Kurt, Kasey, Kelsey, Cheyenne, Lainey and great grandchildren
He served his country with Honor in the US Navy from 1964 to 1984 retiring as Chief Aerographer's Mate. After retirement from the Navy, he began work in 1984 with the National Oceanic Atmospheric Administration/National Weather Server (NOAA/NWS) retiring after 21 years in 2005
Gilbert was a member of the Pisgah Forest Baptist Church. He had a passion for fly fishing, photography, botany, meteorology and computer technology.
Memorial Services will be held at 2:00 PM on Wednesday, July 15, 2020 at Pisgah Forest Baptist Church with Rev. David Spray officiating.
To leave a condolence for the family of Gil Wagi, please visit "obituaries" at www.moore-fh.com.
Moore- Blanchard Funerals & Cremations is serving the family.
To send flowers to the family or plant a tree in memory of Gilbert G Wagi.
---
xAG2 Thomas A. Heggie, Sr., USN REL
September 29, 1945 to June 12, 2020
Mr. Thomas Andrew Heggie Sr., 74 formerly of North Adams, MA and Bennington, VT passed away peacefully at his home in Omaha on Friday June 12, 2020. He was a beloved husband , wonderful father and loving grandfather. The son of Norman F. and Blanche (Crofts) Heggie Sr., he was born in North Adams on September 29, 1945. He was a graduate of Drury High School and served in the US Navy during the Vietnam War. Tom was a truck driver throughout his life and had worked for United Parcel Service, Modern Dairy, Crescent Creamery and retired from Priority Express.
He enjoyed following NASCAR, attending Navy reunions , he was very active and dedicated to his church- the First Baptist Church of North Adams. In later years he became quite involved with Bennington Project Independence.
He leaves his wife Evelyn Louise (Hathaway) Heggie, daughters Melanie Shartrand of Omaha, Andrea Burdick of Bennington and Stacey Shartrand of Bennington, a son Thomas A. Heggie Jr. of Adams, MA, a brother Norman Heggie Jr., many grandchildren and many great grandchildren, nieces, nephews and cousins.
Due to the current health situation, church services and Military Honors will be postponed until a later date at the First Baptist Church of North Adams.
Memorial gifts may be made to B.P.I. (Bennington Project Independence) in care of the Hanson Walbridge & Shea Funeral Home, 213 West Main Street, Bennington, VT 05201.
Tom graduated AG "A" School on 7/23/65; Class 6511 (381). After A School he served aboard the U.S.S. Thomas J. Gary DER-326) on "Operation Deepfreeze" 65-66 & 66-67. He transferred to the U.S.S. Calcaterra (DER-390) for "Operation Deepfreeze" 67-68. After "DER" duty he was at NAS Willow Grove, PA 1968-1969 where he was released from active duty.
Submitted by Alan D. Baker
---
AGCM Carl E. Newgent, USN RET
Passed May 14, 2020 at Age 80
Carl E. Newgent, 80, of Niles MI passed away May 14, 2020 at Buchanan Meadows. In keeping with his wish cremation has taken place, and his family will be celebrating his life privately. You can still show your support by sending flowers to the family, or by planting a memorial tree in memory of Carl.
Had the honour of serving with Carl at Suitland, MD 1975-76. He and Vi were great people. He was the epitome of LCPO.
Jim Romano, NWSA President
In the early 1970s AGCM Newgent was the LCPO of NWSED Willow Grove, PA. His next assignment was Iceland and I believe he also did a tour at Suitland, MD. I first met Carl as a young AG2, on my first hitch in the Navy, at NWSED Willow Grove. He was a fantastic chief— always took care of his sailors. Fair winds and following seas, Carl.
AGCM Newgent was LCPO at NXX when I was a weekend warrior AG2 there following my first active duty tour. His positive attitude and terrific leadership abilities were a major factor in my returning to active duty. Rest In Peace.
AGC George Heide, USN RET
October 17, 1942 to February 11, 2012
Fairview - George Heide, age 69, of Fairview, passed away Saturday, February 11, 2012.
Mr. Heide was born October 17, 1942, in Lörrach, Germany. He was a U.S. Navy Veteran with 30 years of service. George was the son of the late Henry Heide and Charlotte Mussig Heide.
Surviving are his brother, Frank Heide of Milwaukee, Wis.; brother and sister-in-law, Eberhard and Jean Heide of Fairview; nephew Karl, niece Ferran, and aunt Helga Hermann of Berlin, Germany; and several cousins.
His memorial service was held on Thursday, March 1, 2012, at The Living Savior Lutheran Church, 301 Overlook Rd., Asheville, NC 28803, with Rev. Caleb Kurbis officiating. Burial will be in Santa Barbara Cemetery, Veterans Section.
The family wishes to thank the staff at the Laurels of Summit Ridge for their kindness and care of George; CarePartners Adult Day for its wonderful program and loving staff and especially Demetris Jones of Customer Inspired Services, George's driver who became his friend and helped him so much. We are grateful to you all.
West Funeral Home, Weaverville, is assisting the family.

For those who desire, condolences may be offered to the family under Mr. Heide's obituary at www.WestFamilyFuneralServices.com.
Submitted by Tim Rush via Bob Johnson, SE FL 2nd V.P.
---
Former AG Charles W. Stotler
April 23, 1944 to March 11, 2015
Charles Wayne Stotler of Manassas passed away on Wednesday March 11, 2015 at the Virginia Hospital Center in Arlington, Virginia at the age of 70. Born April 23, 1944.
Charles was preceded in death by his parents Ruth Studenwalt and Charles Franklin Stotler of Hancock, Maryland.
After graduation from Hancock High School, Charles served in the United States Navy and later the Naval Reserve as an Aerographer's Mate. Upon completion of active service, he continued to work in the meteorological field as a civilian employee of the Navy Department's Space and Naval Warfare Systems Command (SPAWAR) until his retirement in 1997.
Charles was an avid and exceptionally knowledgeable antiques collector who especially enjoyed searching for, researching, and restoring antique lighting. He was a member of the Rushlight Club and the Manassas Senior Center where he participated in t'ai chi. He loved and is sorely missed by his two cats. Charles is survived by his life partner of 37 years, Robert Endebrock.
A Celebration of Charles' Life was held on Wednesday, March 25 2015 at 7pm at the Baker-Post Funeral Home & Cremation Center located at 10001 Nokesville Road, Manassas, Virginia 20110.
n lieu of flowers, memorial contributions may be made C/O Charles Stotler to the Friends of the Prince William Senior Center at Manassas. 9320 Mosby Street, Manassas, VA 20110; or to the Fancy Cats Rescue Team http://fancycats.org/.

I recently came across an obituary of an old friend and colleague, Charles Stotler. We lost contact with each other in the early 2000s. Charles was a fellow AG. I first met him, in the mid-1980s, when he accepted a Civil Service position with Naval Air Systems Command, Meteorological Equipment Division. Prior to that Charles was at FWF/NPOC Suitland, Maryland in a Civil Service position. Later the Meteorological Equipment Division transferred to a newly created division within the Naval space and Warfare Systems Command. Charles and I worked on the AN/UMQ 12 MiniRawinSonde system.
To those of us who new Charles as a friend and/or colleague here is his obituary. Charles may you have "Fair Winds and Following Seas".
Submitted by LCDR Robert Josephs, USN RET
---
AGCS Paul Frederick Johnson, USN RET
February 11, 1937 to April, 27, 2020

Milton, Florida - Paul Frederick Johnson passed away in Milton, Florida, at the age of 83, on Monday, April 27, 2020.

Paul was born in Worcester, Massachusetts, on February 11, 1937, to Holger F. Johnson and Chestine Ethel Johnson. Paul graduated from Leicester High School in 1954. He then enlisted in the Navy that same year and proudly served 22.5 years. Later Paul served as a civilian employee of the US Government for many years at the Pensacola Naval Air Station.

He is preceded in death by his father, Holger F. Johnson, and mother, Chestine Ethel (Lundgran) Johnson.

Paul leaves behind three children, Karl Johnson of Florida, Kenneth Johnson of North Carolina and Elizabeth Johnson Defazio of Florida; siblings, Richard Johnson and Nancy Farnham, both of Massachusetts; and his grandchildren, Halana Johnson of North Carolina, and Bella Defazio of Florida.

Family held a Graveside Service on Friday, May 1, 2020, at Barrancas National Cemetery, with Lewis Funeral Home of Milton directing.

Paul had many interests and was active in his community. He will be deeply missed and will forever reside in our hearts.

Condolences for the family may be left at www.lewisfuneralhomes.net

Lewis Funeral Home, Milton, Florida
Published in Worcester Telegram & Gazette from May 1 to May 3, 2020
---
CAPT William "Bill" Hillyard, Sr., USN RET
Feb. 11, 1937 - Sept. 26, 2019
William "Bill" Hillyard, 82, passed away Sept. 26, 2019.
He was born on Feb. 11, 1937, the only child of Harold and Victoria Hillyard.
He graduated from the United States Merchant Marine Academy in June of 1961 and upon graduation, entered the U.S. Navy, retiring after 28 years of service as captain. He had prior service in the National Guard and Army Reserve, giving him a total of 35 years service to his country.
He served with the Twentynine Palms Citizens Patrol for 10 years and was a member of the Twentynine Palms Elks Lodge.
Bill had many interests: family, military history, genealogy, travel and the competitive nature of showing dogs. He especially loved spending time on the open ocean and traveling across the United States. Bill was known for his quick wit, humor and devotion to his family and friends.
Bill is survived by his wife of 61 years, Mary Ann "Maureen," daughter Debra (Tony) Delicata, sons William Jr. (Ann), Kenneth and James (Kaye), and grandchildren Preston Drake-Hillyard, Evan Hillyard, Stephanie and Michael Delicata and Isabel Hillyard Budolfsen.
In lieu of flowers, donations may be made to the American Cancer Society in Bill's name.
---
CDR George William "Bill" Karch, USN RET
July 28, 1945 to April 13, 2020
George "Bill" William Karch, 74, of Osseo, WI passed away on April 13, 2020 at Mayo Clinic Health System in Eau Claire, WI.

Bill was born on July 28, 1945, son of George and Margaret (Scruggs) Karch in Columbus, OH. Bill grew up and graduated high School in Columbus, OH.
After high school, Bill joined the United States Navy and attended the Naval academy, graduating in 1970. He then became a meteorologist for the United States Navy and did this for twenty-seven years.
Bill was a very generous person, donating to the local communities. He loved spending time at the local taverns with friends.
Bill is survived by his brothers, Robert "Bob" Michael Sr. (Connie Sue) Karch and Timothy Craig Karch; nephew, Robert Michael Karch Jr.; great nephew, William Michael Karch; and great nieces, Sabrina and Amanda Karch.

Memorial services and military honors will be held at a later date.


Schiefelbein Funeral Home of Osseo, WI is assisting the family with arrangements. To plant a tree in memory of George "Bill" William Karch, please visit our Tribute Store (https://tree.tributecenterstore.com/memorial-tree?oId=12706676&source=ta2&taph=2).
---
AG1 Raymond Studnicka, USN RET
March 5, 1942 to March 25, 2020
Raymond Studnicka, 78, of Aberdeen, passed away Wednesday, March 25, 2020, at Avera St. Luke's Hospital in Aberdeen.
His memorial service will be held at a later date at Schriver's Memorial Mortuary and Crematory, 414 5th Avenue NW, Aberdeen.
Burial will take place at Black Hills National Cemetery in Sturgis, South Dakota.Family and friends may sign Raymond's online guestbook at www.schriversmemorial.com.
Raymond Studnicka was born March 5, 1942, in East Saint Louis, Illinois to Henry and Christine (Machac) Studnicka. His growing up years would have him attending several different schools in East Saint Louis and Mascoutah, Illinois along with a period of time in Mountain View, Missouri. Once the family settled down permanently in East Saint Louis, his graduations from both Lansdown Jr. High School and East Saint Louis Sr. High School were completed. During his high school years, Raymond participated in both football and track and field. His athletic career continued on with various results over the next five decades. His last participation was in the South Dakota Senior Games.
On November 6, 1961, Raymond joined the United States Navy and was sent off to the Naval Training Center at Great Lakes, Illinois. After graduation from naval boot camp, he was sent to Lakehurst, New Jersey to attend Naval Meteorology School. After completion of school, his Naval career started with the overseas assignment of the Naval Fleet Weather Central/Joint Typhoon Warning Center at Agana, Guam. With numerous assignments over the entire 20 years of military service that included tours on the U.S.S. Constellation (CVA 64), the Naval Fleet Weather Facility, Kodiak, Alaska along with the Naval Air Station at Lakehurst, NJ, Naval Air Station, Quonset Pt. RL, the Fleet Weather Facility Keflavik Iceland and the Fleet Weather Center at Rota, Spain, of which he retired from the Navy on November 31, 1981. During his Naval career, Raymond served in the Vietnam War and some of his decorations include the Unit Accommodation Ribbon, Vietnam Service Medal, National Defense Medal and several Good Conduct Awards.
On March 5, 1966, Raymond married Carole D. Miller, of Cincinnati, OH, at Cincinnati. Their union produced one son, Robert, on February 7, 1969, at Kodiak, Alaska. Raymond and Carole parted ways in 1984. After departing from the Navy and wanting to get as far away from the sea as possible, Raymond selected the opportunity to go to Sioux Falls, South Dakota to work for the National Weather Service. After a tour of duty that lasted eight months, he took the opportunity to transfer to Aberdeen as this small weather office was about to reopen and needed workers in the field.
After moving to Aberdeen in 1982 and beginning a new life in the civilian world, he was introduced to the love of his life and was the luckiest guy in the world to marry Linda L. Jung, of the Hosmer/Roscoe area, on May 25, 1985 at Hosmer, South Dakota. One daughter, Erica, was born to their union on March 27, 1986 in Aberdeen. As this union flourished for the family, Raymond truly loved to travel, with the most favorite places being that of Spain and Portugal. The travel would also open up a whole new world for his loving wife as they traveled as much as possible, especially to Europe. As it turns out, not many countries in Europe have not been visited by the Studnicka pair! They also made a trip down under to Australia.
On May 3, 2003, Raymond retired from the National Weather Service at Aberdeen with a total career of 43 years working for the Federal Government in two different areas. At this time, the travel window opened even bigger, as having to go to work would no longer impede travel. Besides travel, Raymond always enjoyed fishing and hunting here on the plains. He was a life member of VFW Post #17 in Aberdeen and also a member of the Retired Naval Weather Service Group.
Grateful for sharing his life is his wife, Linda Studnicka of Aberdeen; and two children, Robert Studnicka of Cincinnati, OH and Erica (Justin) Hoff of Winona, MN.
Raymond was preceded in death by his parents, Henry and Christine Studnicka.
CDR Randy J. Coleman, USN Ret
September 22, 1942 - October 15, 2019
Goodland, KS resident, Randy J. Coleman, 77, passed away on Tuesday, October 15, 2019 at Topside Manor in Goodland.
Randy was born on September 22, 1942 in Fort Worth, Texas to Robert E. and Paula Mae (Walker) Coleman. He was one of three children.
Randy grew up and attended school in San Angelo, TX, and graduated from San Angelo Central High School in 1960. He then went on and attended school at Texas A & M, the Naval Postgraduate School in Monterey, CA and then to the Naval War College in New Port, RI.
On July 10, 1965, Randy married Anita M. Nuuttila in Turku, Finland. To this union, three children were born; Curt, Douglas and Theresia. Randy was a Commander in the United States Navy for 26 years. He retired from the United States Navy in 1990.
On June 27, 1994, he began working for NOAA Weather Service in Slidell, LA. On September 15, 1998, Randy and Anita moved to Goodland where he continued to work for NOAA Weather Service for another 10 years. He also played the Goodland City Santa Claus to 10 years. He was a member of the Goodland United Methodist Church, Sigma XI and Kiwanis.
Preceding him in death were his parents and his infant daughter Theresia Mae.
He is survived by his wife Anita, two children Curt Wayne Coleman of Slidell, LA and Douglas C. Coleman of Riverview, FL. He is also survived by two grandchildren Caitlyn J. Coleman and Ryan J. Coleman of Riverview, FL, one sister Jeananne White of San Angelo, TX and one brother Danny K. Coleman, Keller, Texas.
---
AGC Richard B. "Dick" Stretton, USN RET
November 4, 1940 to March 18, 2020
Richard B. Stretton, age 79, of Garden, MI passed away at his residence on March 18, 2020, with his wife at his side. Richard was born on November 4, 1940, in Rochester, NY, the son of Arthur J. and Mildred (Whithill) Stretton Jr. He attended schools in Springfield, PA.
After graduation, Richard joined the United States Navy, where he made the Navy his career. He retired after 28 years as a Chief Oceanographer. Richard proudly served aboard the USS Hancock, CVA-19; the USS Providence, CLG-6; and the USS Oklahoma City, CLG-5. Richard saw service in Yokosuka, Atsugi, and Misawa Japan for 20 of his Navy years. He also served stateside in Washington, DC; and Lakehurst, NJ. He also worked as an over the road truck driver, and in the insurance industry.
While in Japan, Richard met the love of his life, Fumiko Yoshimura, and they were married on July 31, 1972, in Tokyo, and enjoyed almost 48 years of marriage. Richard and Fumiko moved to the Garden Peninsula to retire in October of 1999, from Springfield, PA.

Richard was a member of the United Covenant Methodist Church of Springfield, PA, the American Legion, he served as the adjutant and finance officer for 20 years. Richard enjoyed stamp collecting, and traveling with Fumiko in their RV, and especially spending time with his children and grandchildren.
Richard is survived by his loving wife Fumiko of Garden; sons, Arthur M. (Michelle) Stretton, of Glen Mills, PA; Tadashi C. (Naomi) Stretton, of Santa Cruz, CA; daughter, Emi C. Stretton, of Philly, PA; a sister, Virginia Smith, of Garden; and 4 grandchildren. He was preceded in death by his parents, Arthur John and Mildred (Whithill) Stretton Jr.
Memorial Services for Richard Stretton will be scheduled at a later date.
In lieu of flowers, memorial contributions may be made to the Garden American Legion Post #545 – Veteran's Park Fund.
---
AG1 Arthur J. Ullrich, Jr., USN RET
August 25, 1935 to March 11, 2020
Cantonment, FL – Arthur Jacob Ullrich, Jr, 84, of Cantonment, passed away at Sacred Heart Hospital on Wednesday, March 11, 2020 after a long illness. He was born on August 24, 1935 in Paterson, New Jersey.
Arthur was raised and educated in Paterson, New Jersey.
He went on to become a meteorologist for the U.S. Navy and retired after 22 years.
He is preceded in death by his wife, Dorothy Ullrich; his parents and four of his children.
Arthur is survived by 3 sons, Craig A. Ullrich and Arthur Ullrich III of Pensacola and Robert L. Ullrich of CA; as well as many grandchildren and great grandchildren.
Trahan Family Funeral Home has handled the visitation and service.
Published in Pensacola News Journal.
Submitted by LCDR Robert Josephs, USN RET
---
AG1 Delvin L. Taber, USN RET
April 28, 1938 to July 8, 2019
Delvin L. Taber, 81, died July 8 at his home in West Plains, Mo. He was born April 28, 1938, in Bucklin, Mo., to Leon and Lucille Taber.
He was raised in Kellogg, lowa and graduated from Kellogg High School in 1956. He joined the U.S. Navy after graduation and served 20 years as an aerographer's mate, "A Weather Guesser" as he always put it. Delvin traveled the world, served in the Vietnam War in the late 1960s and was part of the crew aboard the U.S.S. La Salle in the Persian Gulf in the 1970s.
After his discharge he moved to the Ozarks, met and married Cherry Mayfield on Aug.12, 1978. They lived 39 years north of West Plains before moving to town last year. Delvin was an excellent leather carver. He raised cactus and a beautiful herb garden. Sports cars and motorcycles were his passion. He is survived by his wife Cherry Taber, His mother Lucille Taber who is 102 years old, his sisters, Pat Brown and LaVert Bientema, Newton, lowa, and many cousins, nieces and nephews. He is preceded in death by his father Leon Taber, brothers David, Michiel and Kirk. Delvin Taber was buried with full military honors at the National Cemetery in Springfield, Mo. Arrangements by Carter Funeral Home. In lieu of flowers, donations may be made in his name to the Arthritis Foundation.
Submitted by Tim Rush via Bob Johnson, 2nd V.P. SE FL Chapt.
---
AGC ZANE EDISON "Jake" JACOBS

, USN RET
April 12, 1926 - January 29, 2020
Zane, often called Jake by his friends, passed away peacefully at home. He was surrounded by love and quite ready to meet his wife, Gloria, who preceded him on January 11, 2017. She was waiting with open arms. They shared a home since 1953 in Seaside, CA. Though not religious, even agnostic, in his old age he became more aware of spiritual reality and sensed other loved ones gone before him including his Mother, Hannah Bell.
He was born during the Great Depression in Oklahoma with childhood on a farm with a large family. He had an inquiring mind as his mother taught him to read at 6 and an adventurous spirit. His intelligence and prudent sensibility sustained him throughout his life. He served his country and joined the Army to fight in World War II, then took a couple years off for adventures and work around the country, to then join the Navy for many years.
While stationed in the Philippines, he met the Love of His Life, Gloria, at a Christmas party 1951. They married on Valentine's Day 1952 and began a military life making lifelong friends in places stationed as well as afterwards. When he officially retired, he continued working as a weather forecaster at the Naval Postgraduate School in Monterey. Gloria went to church often at the base chapel (he'd ask her to put in a good word for him, which she did).
They were a kind and supportive couple, often giving to charities and people and helping some relatives in the Philippines. In an earlier era, they and their Seaside neighborhood friends shared the joy of life and often collaborated in festivities. Cats and dogs came to their house through the years and became part of the family. In the last years, kittens born in next door's backyard on Gloria's birthday brought liveliness to the home and were enjoyed by this sweet elderly couple -- thereupon Zane called home, Jake's Cat House -- Where the cats are always happy!
His communicative nature made it easy for him to reach out and connect to people in person and through writing then later on-line. He had friends in the genealogy community, a passion of his for decades. He shared and received knowledge that enriched everyone's lives. He and Gloria (and sometimes their young son) adventurously traveled across country meeting near and distant cousins.
He had an amazing ability to share stories of his life as well as other people's lives (and listen) which never ended even when his family thought they'd heard it all. This went along with his sense of humor and cracking jokes even to his last days with the nurses and family. His intelligence was fueled with his love of discussions about almost anything with almost anyone.
Zane viewed and experienced Mother Earth as a living being that he is part of and, in the fullness of time, opened up more to the spiritual realm. He was a good man not to be summed up in so many words.
He will be deeply missed but is now with his love, Gloria, and the Ancestors in the Great Spirit. Many cousins, nephews and nieces, as well as kindred from Gloria's side, and friends through time, and son John Loki are left behind in the physical world (and cats).
Happy Trails Until We Meet Again...
Memorial was at Mission Mortuary & Memorial Park, 1915 Ord Grove Avenue, Seaside, CA 93955
on Friday, March 6th.
Submitted by CDR Carl Thormeyer, USN RET
---
Joan M. Futtner
Sept. 13, 1941 to January 24, 2020
Wife of AGCS James J. Futtner, USN RET
Joan M. (Garrity) Futtner, 78, of East Hartford, loving and devoted wife of over 58 years of James J. Futtner, passed peacefully surrounded by her cherished family on Friday, January 24, 2020 at St. Francis Hospital & Medical Center, Hartford. Born in Hartford on September 13, 1941, a daughter of the late George and Blanche (Laroche) Garrity, she had been a resident of East Hartford most of her life. Joan got married at age 19 and proudly became a dedicated Navy wife while Jim was away on assignment and at sea for many months at a time during his naval career. Upon Jim's retirement, they moved back and settled in East Hartford.
A devout Catholic, Joan was a secretary and receptionist at St. Rose Church in East Hartford and St. Bridget's School in Manchester. She later worked a job that she truly loved for fifteen years as secretary and receptionist for Dr. Sukwant Sethi, M.D. in East Hartford prior to her retirement. A talented painter, Joan enjoyed painting pictures for her family and friends to have. She also enjoyed camping, and traveling, especially to military reunions with her beloved Jim. Most of all, Joan will be remembered by those who knew her as a loving wife, mother, grandmother "Bamma", great-grandmother, aunt, and dear friend who made delicious peanut butter bars and blueberry squares.
In addition to her husband, Jim, Joan is survived by her three special children: son, Henry J. Futtner and his wife, Linda, of East Hartford; daughter, Catherine A. Downs and her husband, Kevin,of Coventry; son, Jeffrey J. Futtner and his wife, Lisa, of South Windsor; her eight grandchildren whom she was beyond proud of and loved very much; Kelly Kehoe and her husband, John, of Manchester; Allison Futtner of Seattle WA, Brian Futtner and his fiancée, Stephanie Leon, of Newington, Courtney Downs of Cromwell, Ashley Downs of Manchester, Lauren Futtner of Randolph, VT, Jennifer Futtner of South Windsor, and Steven Futtner of South Windsor; and the lights of her life, her two great-grandchildren;: Declan and Nora Kehoe both of Manchester. She also leaves a brother, Dennis Garrity and his wife, Joan, of Chaplin; and many adored nieces, nephews, godchildren, cousins, and dear friends who were very special to her.
Funeral service was held Thursday, January 30, 2020 with a Mass of Christian Burial celebrated at Our Lady of Peace Church of St. Edmund Campion Parish, 370 May Road, East Hartford. Burial followed at Silver Lane Cemetery-Veteran's Memorial Field, East Hartford. In lieu of flowers, her family has requested that you consider making memorial donations in Joan's name to the St. Jude Children's Hospital, 501 St. Jude Place, Memphis, TN 38105-9959. Joan's family would like to extend their sincere gratitude and appreciation to the doctors, nurses, and staff of the Congestive Heart Inpatient Unit at St. Francis Hospital, and the nurses and therapists of the Visiting Nurse Health Services of CT in Vernon for their professionalism, excellent care, love, and compassion given to Joan and her entire family during her illness. For any on-line expressions of sympathy to the family please visit www.desopoeh.com.
---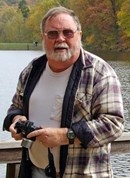 xAG2 Berl S. Meyer, USN REL
Passed 20 January 2020 at Age 74
Louisville - Berl Saxton Meyer, 74, passed away Monday, January 20, 2020.

Berl is preceded in death by his parents, E. Crawford Meyer and Bernadine Saxton Meyer.

He is survived by his wife, Patricia; sister, Judith Meyer; stepchildren, Janet Anderson (Ricky) and Stephen Sebree (Donna); 5 grandchildren, and 3 great grandchildren.

The funeral was held in the chapel at
Ratterman & Sons Funeral Home, 10600 Taylorsville Road on
Friday January 24th. Berl was a Life Member of the NWSA.
Expressions of sympathy may be made to Kentucky Society of National History. Memories and condolences may be shared with the family at www.ratterman.com.
Published in The Courier-Journal from Jan. 21 to Jan. 22, 2020
---
xAG Robert J. "Bob" Shannon, USN
Passed Sept. 17, 2019 at Age 79
Robert "Bob" John Shannon of Union Township. Beloved husband of Lorraine Lisa Shannon. Loving father of Michael (Erin) Shannon, Betty Jo Shannon (Todd) Abel, Robert (Doris) Etychinson, Michelle D. (Joe) Freyer, the late Duane Kevin Shannon, and the late Matthew John Shannon. Proud grandfather of Aspen Marie Abel, Mackinley Ian Abel, Samantha Taylor Shannon, Claire Lenos, Donna Lenos, Zach Lenos. Cherished son of the late Catherine C. and Theodore W. Shannon, Sr. Dear brother of the late Theodore W. Shannon, Jr. Dear cousin of Tom Anderson.
Passed away September 17, 2019 at the age of 79. Bob was a Navy Veteran and a proud member of the VFW Post 9630 in Batavia. A Celebration of Life was held on September 23 at the Branch Hill VFW Post 5354, 6653 Epworth Road, Loveland, OH 45140, where Military Honors were held by the Southwest Ohio VFW Memorial Team.


Memorial donations in memory of Bob may be directed to the Wounded Warrior Project at www.woundedwarriorproject.org.
[Robert was not a NWSA member and was not in the Bellinger Non-Members List. If you know of Robert and his rank at retirement, please forward it to the
webmaster@navalweatherorg
]
---
AGCM Robert F. Frazier, USN RET
Passed December 27th, 2019
I am sorry to inform you that your protégé, Bobby Frazier, (the love of my life) passed away on Friday morning 27, December. He was diagnosed with a malignant brain tumor a year ago and was admitted to the Community Living Ctr. @ the Bronx, NY VA hospital on 3 January, 2019. Because of his advanced dementia he was not deemed a candidate for surgery, but was very well cared for at the facility. I spent time with him there 5 days a week and he recognized me until the end - when he developed pneumonia and left me within a week. His daughter and I are hoping he will have services at Arlington Cemetery in the spring
Fondly, Marilyn Cohen (recently Mrs. Robert F. Frazier as of May! )
Submitted by CAPT R. Claude "Frenchy" Corbeille, USN RET

Bob and I go way back. Was the first AG CMC of an aircraft carrier.
Submitted by LCDR Mike Gilroy, USN RET
---
Roseanne Marie Fletcher
January 13, 1947 to October 12, 2019
(Widow of CWO4 James Fletcher, USN RET)
Rosanne Marie Fletcher, 72, of Dover, died Saturday, October 12, 2019, in Cleveland Clinic Union Hospital following a sudden illness.
Born on January 13, 1947, at Canton, Ohio, Rosanne was a daughter of the late Steven J. and Margaret J. Foutz Maydak.
On May 8, 1976, Rosanne married James M. Fletcher and shared in 37 years of marriage prior to his death on April 23, 2014. She and Jim co-owned and operated J&R Fletcher Construction Company for many years.
In her younger years, Rosanne enjoyed biking, traveling, bowling and horseback riding. She also enjoyed doing yardwork and helping her neighbors, watching campfires, dancing and attending events with friends and financially supporting various organizations. Above all, Rosanne loved being with and enjoying time spent with her family.
She is survived by her family, a son, Martin (Cindy) Fletcher, a daughter, Elizabeth M. (Michael) Hess; a daughter-in-law, Dottie Fletcher of Mineral City, her grandchildren, Samantha and James Fletcher, Jesse, Jason, and Taylor Hess, Zachary Gorse, Jacob, Caleb, and Seth Fletcher; two great-grandsons Jesse Hess, Jr. and Michael Fletcher and an expected great-granddaughter, Faith.
Rosanne is also survived by two brothers, Donald Rodgers and Harold (Marsha) Rodgers and a sister, Sandra (Terry) Barnett as well a numerous nieces and nephews.
In addition to her parents and husband, Rosanne is preceded in death by a son, Michael Fletcher and two brothers, Roy and Wayne Rodgers.
Memorial contributions in Rosanne's name may be directed to Community Hospice, 716 Commercial Avenue SW, New Philadelphia, Ohio 44663.
---
AG1 Richard L. Norton, USN RET
August 22, 1958 to December 6, 2019
LIMESTONE, MAINE- Richard L. Norton, 61, went home to be with the Lord on Friday, December 6, 2019. He was born in Dubuque, Iowa on August 22, 1958 to Francis and Ethel (Phelps) Norton.
Richard (Rich) joined the Navy in 1975 and served his country honorably for 20 years as a Meteorologist before retiring as an AG1 (SW) from his last deployment on the USS Constellation (CV 64) in 1995.
Richard proudly served in Desert Storm. He went on many deployments and was stationed at home and abroad in places, such as, Souda Bay Crete, Adak Alaska, and Rota Spain. He enjoyed exploring the culture and trying any food that "didn't move". Richard was so proud of his service to his country and that continued after his retirement from the Navy with his role as Commander of the VFW Post 2599 in Presque Isle, Maine, where he also was the Captain of the All State Team, as well as volunteering with County Patriot Young Marines.
He started work at the National Weather Service in Caribou in May of 1998 where he worked as a Meteorologist for over 21 years and was looking forward to retiring soon. He loved forecasting weather and was an exceptional leader and role model throughout his Navy and National Weather Service career.
Richard attended church at New Life Baptist in Presque Isle, Maine. He was an avid Nascar and Chicago Bears Fan. Richard was happily married to the love of his life Diane (Barton) Norton for almost 32 years at the time of his death.
He was a devoted Husband, Father, Brother, Opa, and Friend. Family was of the utmost importance to him and they always knew how much he loved them. He jumped at every opportunity to boast about their accomplishments and share photos especially of his Granddaughter Addy who brought him so much joy. His selflessness extended beyond just his family and was evident in the friendships he built in his service in the Navy, his work at the National Weather Service and role as Commander at the VFW.
Richard truly touched each person that crossed his path with his cheerful manor, kind heart, humor, and ability to turn a bad day into a good one. His sister Cathy said it best "Richard walked softly on this earth but left such a huge impact".
Richard is survived by his wife, Diane (Barton) Norton, Limestone, ME, his children Jason R. Barton, Limestone, ME, Joseph M. Norton, Caribou, ME, Kayla (Keith) Caron and 1 Granddaughter Addisyn Caron, Chapman, ME, sisters, Pat (Ken) Holman, Galena, IL, Mary Norton, Wataga, IL, Nina (Harry) Hackman, Rockford, IL, Catherine Simkins, Galesburg, IL, Debra (Scott) Cassens, East Galesburg, IL, and Dorothy (Gary) Olsen, Galesburg, IL. He will also be missed by many nieces and nephews.
He was predeceased by his parents, his twin brother, Joseph, brothers Michael, Christopher, and Robert, and his sister Doris. Richard will be laid to rest at Greenwood Cemetery in Galena, IL.
Family and friends may call on Saturday, December 14, 2019 from 10-11 am at New Life Baptist Church, 229 Caribou Road, Presque Isle, where a Celebration of Life will be held at 11 am, Pastor Joe Mortland officiating. Reception to follow. Memories and Condolences may be shared with the family at www.lancastermorgan.com
AGCM Roger R. LaBrie, USN RET
March 30, 1946 to March 13, 2008
Roger Roland LaBrie, 61, of Las Vegas, died March 13, 2008.He was born March 30, 1946, in Worcester, to Roland and Doris. Roger retired from the U.S. Navy in 1986, as a master chief, and continued his career as a weather forecaster. Roger is survived by his wife, Karen, and his children.
Published in Worcester Telegram & Gazette on Apr. 7, 2008
---
AGCS Ernest L. Trommler, USN RET
July 1, 1929 to June 28, 2019
AG1 Anthony "Tony" Moreno, USN RET
Passed November 5, 2019 at Age 78
Anthony Moreno KELLER -- Anthony Moreno, 78, passed away Tuesday, November 5, 2019. FUNERAL: 7 p.m., Friday, Lucas Funeral Home in Keller. Burial with full military honors will be 2:15 p.m., Saturday at Dallas-Fort Worth National Cemetery in Lane # 2. Visitation: 6 p.m., Friday at the funeral home. MEMORIALS: In lieu of flowers, please consider donations to the VFW Post # 5074 705 N. Oak Street, Roanoke, Texas in which Mr. Moreno was a life time member. Tony served in USAF and USN and retired after 20 years. He served our country during the Vietnam War. He was preceded in passing by his wife of 41 years, Lina Moreno; and granddaughter, Anna DeVane. SURVIVORS: His daughters, Vicki (Jason) Lasley and Liza (Jonathan) DeVane; sister, Virginia Reyes; and grandchildren, Rachel, Cade, Emma, and Abby.
---
xAG2 Edward George Marsch Jr., USN REL
January 26, 1931 - August 20, 2019
Edward MARSCH passed away on August 20, 2019 at Age 88. Funeral Home Services for Edward were provided by National Cremation and Burial Society of Milton, FL.
---
CAPT William A. Raines, USN RET
June 18, 1936 to July 28, 2019
Captain William A. Raines, USN Ret., 83, of Morganton died Sunday, July 28, 2019. Born in June 18, 1936, he was the son of the late Melwood P. Raines and Virginia Mae Kerney Raines.
CAPT. Raines was a veteran of the Vietnam War and received the Legion of Merit.
He was an active member of St. Paul's Episcopal Church.
Those left to cherish his memory include his wife of 56 years, Rose Raines of the home; sons, Danny Raines (Jessica) and Mark Raines; grandchildren, Hannah and Justin Raines; and a sister, Virginia Wester. In addition to his parents, CAPT. Raines was preceded in death by a brother, Bud Raines.
The funeral was held on August 4, 2019 in the Colonial Chapel of Sossoman Funeral Home with Rev. Margaret Ashby officiating. Military honors were provided by the US Navy. The graveside service was held on August 5 at the Western Carolina State Veterans Cemetery. In lieu of flowers, memorial contributions may be made to St. Paul's Episcopal Church's Happy Tuesday Fund.
Sossoman Funeral Home and Crematory Center assisted the family with the arrangements. Condolences may be sent to the family by visiting www.sossomanfh.com.

AGCS Alfred C. Kotlarz, USN RET
March 22, 1929 ~ April 1, 2019 (AGE 90)
Al Kotlarz of Prospect Hts., beloved husband of Rita; dear father of Diane (Robert) Kozul, Chris (DeAnn) and Carl (Maureen); loving grandfather of Zachary, Erika, Alex and Andrea; fond brother of the late Henrietta Kankolenski and Theresa Dragowski. Proud 23 year veteran of US Navy, PGK of Dussman Council K of Cs, retired HR Director of Masonite/International Paper and on the Board of Trustees of Prospect Hts. Fire Protection District since 2008. Services provided by Simkins Funeral Home, Morton Grove. Mass at St. Catherine Laboure Church, Glenview, IL. Interment at Abraham Lincoln National Cemetery. Sign online guestbook at www.simkinsfh.com 847-965-2500
Published in a Chicago Tribune Media Group Publication on Apr. 3, 2019
---
AGCS William W Price, USN RET
October 29, 1930 to March 15, 2019
Longtime Grand Junction resident, William W. Price passed away March 15, 2019 at Community Hospital after an illness, he was 88. Bill was born on October 29, 1930 in Paradise, California from the union of John and Mary Lou Price. He was raised and graduated High School in Oroville, California.
Bill was a United States Navy veteran serving during the Vietnam era and was stationed at Midway Island before his discharge as a Senior Chief Aerographers Mate. Bill then moved to Denver, Colorado working for the Colorado State Judicial Department as a Court Reporter and later moving to Grand Junction, Colorado in 1975.
Bill was married to Sue Price and she preceded him in death in 1990, he married Alice Price and she preceded him in death in 2004. Bill married his next-door neighbor Beth, at the Grand Junction Courthouse, on January 10, 2009, she survives.
Family and friends will always remember his unassuming nature and reluctance for taking credit or recognition for his achievements. He enjoyed all things outdoors; walking, hiking, biking, river rafting and had notably climbed 16 of the 14ers. Mt. Garfield was his favorite climbing destination. Bill volunteered at the Grand Junction Police Department since 1991. He left as being one of three senior employees at the police department. He also volunteered for the Grand Junction Parks and Recreation Department as a Trail Host and for a suicide prevention program, when asked why he said "I've had a good life and I want to pass that on."
Bill leaves behind his wife, Beth, a son; Paul Walker Edwards of Fort Meyers, Florida, four daughters; Dawn Michelle Harrison of Grand Junction, Colorado, Keven Ann David of Las Vegas, Nevada, Erin Kelly Clark of Collbran, Colorado and Kristie Leigh Clark of Palisade, Colorado. He also leaves behind nine grandchildren and two great-grandchildren (and one on the way) to cherish his memory.
A memorial service was held on Tuesday, March 19, 2019 at Martin Mortuary. Memorial contributions may be made to Shield 616 C/O New Horizons Foundation, 5550 Tech Center Dr., Colorado Springs, CO 80919 Friends and family may leave their memories and condolences at www.martinmortuary.com
---
CAPT Julian M. "Skip" Wright, Jr., USN RET
Passed March 17, 2019 at Age 77
WRIGHT Julian M. Wright, Jr. "Skip" Captain, US Navy (Ret.) Passed away in Bethesda, MD on St. Patrick's Day, March 17, 2019 from complications of Multiple Sclerosis. He was 77 years old.
Captain Wright received his commission and Bachelor of Science Degree in Engineering from the US Naval Academy with the Class of 1963. At the Academy, he qualified as Officer of the Deck aboard the square-rigger US Coast Guard Cutter Eagle. He was sailing master for the Academy's Yawls Frolic ('61-'62 season) and Flirt ('62-'63), including the 1963 Annapolis-Newport Race. His inspiration was Admiral Bob McNitt, the Dean and founder of the Naval Academy's sailing program. Captain Wright received the highest award for sailing leadership, the John Paul Jones Trophy, at graduation.
In February 1965, Wright was designated a Naval Aviator and subsequently flew the A4 Skyhawk in Attack Squadron 83 aboard USS Forrestal (CV-59). On this cruise, he sailed against (Olympic Champion) King Constantine of Greece. From 1966 to 1968 he flew the A4 Skyhawk in two combat cruises with Attack Squadron 56 aboard USS Enterprise (CV-65). Wright was hit by 37mm ground fire over Vinh, N Vietnam and had to eject over the South China Sea in June 1968. He was awarded 19 Air Medals, two Navy Commendation Medals (with 'Combat V'), the Vietnamese Gallantry Cross, and recommended for the Distinguished Flying Cross for 189 combat missions in Vietnam. During this time, he became a member of the Prisoner of War Study Control Group, pilots shot down, but not captured. From 1968 to 1970, Wright was a jet flight instructor and selected from over 1800 applicants as one of ten regional finalists for the 1970-71 White House Fellows Program.

In August 1971, after nearly completing transition to the A6 Intruder, Wright was diagnosed with MS (Multiple Sclerosis). Following a valiant effort, he was not physically retired, but rather, designated a Naval Meteorologist. In 1975, following the completion of a Master of Science in Meteorology from the Naval Postgraduate School in Monterey, CA, he served as Meteorologist in Charge for the Commander US Naval Forces Philippines from 1975-1977. From 1978 to 1981, he served as the Current Operations Officer for the Meteorology and Oceanography Com- mand Headquarters. From 1981-1983, he served as the Director of Operations for Fleet Numerical Meteorology and Oceanography Center, the operational hub of Navy's Meteorological and Oceanographic program. While in Monterey, he was Commodore of the Naval Postgraduate School's Sailing Association. From 1983 to 1986, Wright served as Head of Manpower for the Oceanographer of the Navy, followed by Chief of Staff for the Naval Deputy to NOAA in the Department of Commerce. From 1988 to 1989, he served as Director, Interagency and International Affairs Division for the Chief of Naval Operations/ Oceanographer of the Navy, and conducted an on-site operational review of the McMurdo, Antarctica and South Pole station. On August 1, 1989, Wright retired as a Captain and was awarded the Legion of Merit for dynamic leadership in national and international oceanography and meteorology affairs at his retirement ceremonies at the Naval Observatory. From 1989 to 1992, Wright was appointed Deputy Assistant Secretary for Energy Emergencies in the US Department of Energy under Secretary James Watkins (Admiral USN Ret,). Wright was responsible for the Department's policies, programs and planning to prevent, mitigate and respond to disruptions of domestic energy supply sources and systems. He led DOE's preparation and response to the Persian Gulf Crisis, while concurrently serving as Chairman of NATO's Oil Executive Board. As Chairmen, he was responsible for coordination and cooperation of energy emergency policies and programs with US allies in NATO, and the International Energy Administration (IEA) in Paris, France. From 1992 to 1998, Wright served as the Federal Coordinator for Meteorology and Supporting Research. In this position, he was responsible to Congress, the Office of Management and Budget (OMB), and the 14 Federal Departments/ Agencies with Meteorology programs for ensuring systematic coordination and cooperation, and for prioritizing allocated federal funds. Due to a sudden worsening of MS symptoms, which for the most part had been in remission since 1971, Wright medically retired from the Senior Executive Service in 2000.

With the help of a motorized scooter, Wright has served as a docent on the Revolutionary War for the Society of the Cincinnati at the Anderson House in DC, and was recently inducted into the Society of the Cincinnati from the state of New Hampshire. The Chevy Chase Daughters of the American Revolution and the state of Maryland also honored Captain Wright in 2018 for his heroic service in the Vietnam War.

Wright, an Eagle Scout and native of Auburn, New York, is survived by his wife of 52 years, the former Dr. Anne Brantley of Newton, Mississippi, and they live in Bethesda, MD, near their children, Christina, Rachael and Andrew (Lisa).




The Wright family and their friends will gather on Thursday, March 21 from 10 a.m. until Mass of Christian Burial at 11 a.m.l at the Shrine of the Most Blessed Sacrament, in Washington, DC. where Captain Wright taught 7th grade Sunday School for over a decade. Interment will take place at the United States Naval Academy Columbarium at a later date.




Funeral Home
DeVol Funeral Home
2222 Wisconsin Avenue, N.W.
Washington, DC 20007
(202) 333-6680

Published in The Washington Post on Mar. 19, 2019

Skip Wright was one of the most dedicated, positive shipmates I've known. Our tours crossed many times.
Mo Gibbs
---
---